18 Months Master's Diploma in Web Design and Web Development
Web Designing and Web Development Course
Caba Innovatives is one of India's first Multimedia Institute in Delhi since 1993. Caba Offers focused with in-depth professional training in web designing and web development course with live projects.
Duration : Master's Diploma in Web Designing & Development Course is a all-rounder course covered of 18 months. 
Eligibility : This course is one of the best all rounder courses after 12th, Graduation, Post-Graduation (any stream) for a making your career with highest paying jobs. 
Course specialisation in : Digital Graphics, Video Editing, Web Designing, Web Development, Content Management System, E-commerce.
ONLINE CLASSES NOW AVAILABLE
Caba Innovatives provides you a written job Guarantee on Master's in Web Designing & Development Course in Delhi NCR. 
At Caba, we believe that merely promising job verbally is no longer enough and unfair to students. There has to be a written guarantee between the student and the institute.Web
CABA originally Computer Aided Business Animation, was named upon the logic of doing business with art & enhancing technology. 
Caba Innovatives was established in 1993 at New Delhi. Caba is Regd. under Film n Institute Delhi Govt. to provide training in the field of Multimedia. Caba has been the primary content provider to Govt. Institutions like IGNOU, AT&T, Universities and more. 
Web Designing Course Details
ONLINE CLASSES NOW AVAILABLE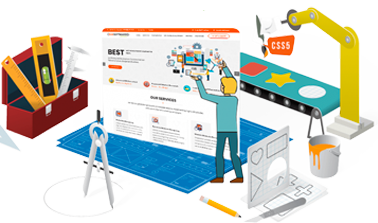 Master's Diploma Web Design & Development
Master's Diploma in Web Designing & Web Development Course is highly focused on in-depth professional training.
The qualification is designed to prepare students for careers in various concentrations within the specialisation of graphic design, web design, video, web development, CMS, E-commerce.
Caba not only specialises in education but also makes you ready for the industry specific needs.
The course modules include:
Graphic design
Info-graphics
Responsive designs
Web design for E-commerce
Web animation
E-Learning designs 
Responsive design
CMS & CMS design
UI/UX designing
Landing page design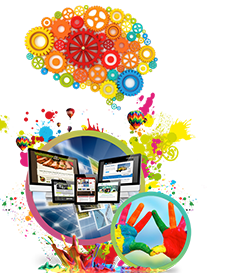 Pioneers in Multimedia
Caba Innovatives was the FIRST Multimedia Institute in India in 1993. Caba was also the first Digital Studio Post-Production House in 1993, web designing, 1997 web developing & hosting company in 2001 based in Bengali Market, C.P.
Industrial Training
Caba is the only Institute that provides practical hands on training on professional projects. Software training is only a part of the practical project based training.
One to One Training
Caba's unique teaching pedagogy has been a pioneer in the training industry. Our practical one-to-one training helps our candidates to attain professional caliber.
Course Eligibility
Although anyone can do web designing & web development course. But Caba only has intake for those who have willingness to create their careers in this field. Anyone after 12th, Graduation or above.
Career Prospects
Caba Innovatives will offer you 100% Job Guarantee after this course in writing. Career in web designing & development has been sky rocketing since last 15 years & will continue to do so.
Awards
Caba has been commended several times since 1997 by well known names in the industry like DD National, Zee Careers, PTV, Danik Bhaskar, Times Group, FICCI, ONGC
Call Today to Get FREE DEMO
Get free counselling by our experienced counsellors. We offer you free demo & trail classes to evaluate your eligibility for the course. 
ONLINE CLASSES NOW AVAILABLE
Semester 1: Basics of Multimedia & Computers
Our introductory course in computers and multimedia is designed to provide you with an overview of computer fundamentals.

No prior knowledge of computer hardware and software is assumed. The course covers important computer operations such as starting and shutting down the system, launching, installing and uninstalling applications, system backup, multitasking and general system maintenance.

You will also gain an in-depth understanding of the Windows XP operating system with specific reference to multimedia applications.
Semester 2: Graphic Designing & Imaging
The course offers comprehensive training in tool technologies that are critical to a successful career in multimedia. Knowledge of graphics and graphics tools will provide you with a plethora of creative possibilities to showcase your abilities and potential as a graphic artist.

Visual elements such as line art, photographs, drawings, graphs used in spreadsheets and images used in CD-ROMs/usb's help students in visualizing and conceptualizing illustrated image projections on digital formats. The software packages you will learn during this semester will help you to develop a clear understanding of design concepts and application, texture, design and image editing.

Software packages you will learn include:
Corel Draw
Photo Shop
Scanning & Device Attachments

Objective of the course

In addition to tools training, the course provides a holistic introduction to graphics theory and applications to boost your independent creativity. Learn how to use line art and effects when crafting digital art. Graphics is the backbone to animation, web and video in addition to all multimedia disciplines. The course provides a blended approach to both theory and practice to prepare you for exciting careers in digital multimedia designing.

Semester 3: Desktop Designing & Publishing
Online communication is in. Offline communication, however, isn't out yet and is here to stay. The course will teach you how to transform your design concepts into concrete results for the print media. Course focus also includes selecting and installing fonts, type faces, variant colours, layout settings, publishing conventions and practices. The course also provides instruction in creative logo designing as well as creative visualisation for artistic look-ups. It will also present an overview of computer printer hardware options and offset printing technologies.

Desktop publishing tool technologies you will grasp include:

Adobe Illustrator
Adobe Indesign

Your final creative outputs will also include brochures, media kits, sales and marketing collateral, full length books and much more. In short, you will be all set to embark on the path to becoming a seasoned print industry professional.

Objective of the course

The primary focus of the course is to prepare you for careers in print media including the newspaper, magazine and book publishing industries. The international quality of training and instruction we deliver in this course also prepares you for career opportunities in the highly lucrative and well-paying book publishing BPO sector in India.
Semester 4: Digital Sound & Video Editing
Digital audio and special audio effects are truly inseparable from the wide gamut of multimedia animation. It is sound and fury that signifies everything in today's digital age. Learn how to create, edit, manipulate and innovate with digital audio in our industry-focused course on digital audio by receiving qualifying instruction from veterans of the multimedia industry.

Tools training in this course involves the following software solutions:

Adobe Premiere
Sound Forge
After Effects
FCP

The course also serves as a launching pad in which the instruction and training you have received in semesters 3 and semester 4 in graphics and animation merge with digital audio production and editing to provide you with a well rounded skills set to independently apply your knowledge to live projects in real time. Learn how to title and sub-title video footage as well as how to create and trigger flame effects. We will also teach you how to eliminate rough shots and merge all the various elements and components of digital multimedia into a cohesive whole.

Objective of the course

The news channels are currently using these knowledge assets in a big way today thus adding to your marketability and career potential.

The course teaches you how to create a new dimension to reality through digital sound and special effects in which your imagination and creativity know no bounds. It prepares you for robust and lucrative careers in post production and sound editing with major industry segments such as broadcast television, ad film making, motion pictures, digital audio recording, audio publishing, media houses and many other related industries where demand for industry professionals is on the rise constantly.


Semester 5: Web Designing & Hosting
If you are planning to launch your career exclusively in the online space in which the Internet is your digital backdrop, this course is for you. The various Caba courses in graphic designing, desktop publishing and animation all prepare you directly for a career as a web designer and online design professional. We start from the basics to tell you all about the world wide web and its various constituents.

You will also learn about the different types of web hosting, FTP protocols, domain and IP management and web usability. The tool technologies you will master during this semester in order to build both static and dynamic websites include:

HTML
CSS3
Adobe Dream Weaver
Web Hosting on Live Servers with FTP

Instruction delivery is also provided in key areas such as interactive and Web 2.0 designing, interactive web animation, dynamic banner designing and web enabled special effects.

Objective of the course

The course also provides an overview of web photography, audio and video server streaming technologies. The industry-focused emphasis of the course prepares you for highly sought after careers as a web designer and web specialist in diverse industry verticals such as web technology companies, software solutions providers, e-commerce portals, online shopping and e-tailing companies and practically any industry segment in which the Internet has a role to play.
Semester 6: Web Development
Caba's comprehensive web development course is designed not only to help you grasp the concepts behind web technology but also build live applications using web programming. Programs that create them have become industry standards for communication with both the freshers and the experienced web designers. Learn detailed coding in the most demanding language of PHP.

Training at Caba focuses on realistic web design projects and compatibility on responsive web designs. What technologies you will learn, is as follows;

HTML5
CSS3 (Advanced)
Javascript
JQuery
PHP with MySQL and MySQLi
BootStrap
Apache Installations
Live Web Creation

Semester 7: Content Management System
One of the most important aspects of web designing and web development industry is the need of speed. With more than growing demand in the industry for online presence, developing websites faster, better and ability to create thousands of pages in click is the key to our modern and todays industry need. Therefore, you will also learn to create and embed Content Management System (CMS) based websites. Learn how to artistically and persuasively create/recreate responsive CMS templates.

What you will learn in this semester is all about in-demand CMS's world wide, their usage, installation, plugins and customisation. The CMS's are as follows;

WordPress
WordPress Template Design/Redesign
Usage of WordPress Plugins and Installations
Joomla Design/Redesign
Joomla Module Designs
Joomla Plugins and Installation
Magento (E-commerce Platform) Template Design/Redesign
Magento Plugins and Installation
Learning Inventory Management System
ERP Integration
Payment Gateway Integration

Semester 8: Project & Portfolio
Students enrolled in professional courses are typically evaluated during job interviews on the basis of their portfolio and project work. With a view to recognising this key element in the pedagogical process, Caba has constituted a fully functional internship program in which students receive direct industry exposure by working as an intern.

We help you organise both your online and offline live projects into an impressive portfolio that is also web accessible. The end-semester project is your platform to showcase and even show off all the cutting-edge training you have received from Caba in a controlled and instructor-led environment.

Through live projects and assignments, you will also learn how to create:

Responsive Web Design
Responsive Landing Pages
Responsive Email Templates
Responsive CMS Designs
Online Forms & Integration
CMS Web Site Design & Development
Modification of Existing CMS Templates
Creating Live E-commerce Website/Portal
Live News & Events Portal Creation

What is web designing course?
Web Designing is designing the shape and look of a website. It is very similar to designing a full page advertisement in graphics. Though the word designing derives from the basic of graphic design. The design made in graphics is then converted to www (word wide web) friendly language. The www language to read your page is also HTML. HTML (Hyper Text Mark Up) language is easy. You can also use tools to convert your designs into HTML without knowing how to program codes.  
Though designing with codes is not easy at the first go. But learning HTML is not difficult at all. While you learn about the basic codes, you will also learn about tools that make codes automatically. 
At Caba you will learn coding in HTML, HTML 5 (mobile friendly website) CSS (Styling of webpage look and feel), JavaScript (for scripts to perform certain patterns of process,  Jquery (performing basic functions of QnA), Bootstrap (responsive designs – merging all codes). Last but not leat Dreamweaver (converting codes automatically or finding errors in your code)
Which course is best for web designing?
Web Designing should be divided into 2 patterns. The design aspect and the developer (in-depth coding) aspect. For students who know both (combo) the demand and salaries in the industry are sky rocketing. 
If you wish to be a designer only, we recommend to start with graphics. Graphic design will cover creating web design frames (look and feel) for web pages, banners, buttons, icons, fonts, logos used in a website. 
Basic coding HTML, HTML5, CSS, JS, JQ and Bootstrap to convert the graphic designs into www friendly. Usually there is a maximum demand in the industry for all-rounder who know Web Design and Development.
What is the Difference Between Web Design and Web Development?
On a simple note we can define web development of making web designs work with storing information, creating results  defined on parameters, creating and storing database for automated responses on queries generated by human or machines on internet.
Web Development also refers to converting your responses to represent in a graphical presentation using web designs. 
Fine examples are Dynamic websites (WordPress, Joomla, Magento) e-commerce websites like Amazon, Flipcart, Myntra.
Which course is best web designing or Development or Both?
Any course that starts with the basics of design is good for you. You have to understand that everything you see on the internet, it is presented to you in a good or graphical design for ease of readability.
Graphics play the most vital role in any design based industry. Everything you see on the internet is comprised of Video's as well. Then comes basic coding. What comes next is basic coding that is required to convert your designs for the WWW. 
If you are a Web Designer, you must also do web development to gain that extra edge in the industry. A all-rounder candidate is always the FIRST choice to any company compared to just web designers. The salary packages are sky rocketing as well. If you do design and development (combo), you are way ahead in the game of web designers.
The combo course is highly recommended by Caba Innovatives and is backed by our Money Back Guarantee with higher salaries. 
Does Web Design & Development Have a Future?
Web Designing along-with development has the brightest future.  The combo candidates are offered a much HIGHER SALARY compared to just web designers.
Not only online but offline businesses need online promotions to gain business. Every company, service, product is all now based out of WWW. 
Lets assume 10 years from now, do you think you will increase your shopping online, looking for information, learning skills, services, products, companies or will you decrease it ?
There, you have your answer. Now, the future will be great, we know. What about today? Well, we would only like to say, why don't you look into Job sites like naukri.com, monsterjobs.com, indeed.com etc and search for web designers as job title. We are sure you will find what you are looking for before starting this course.